Activities:
Kauai Activities (on site and nearby): Kayaking, Sailing, Boating, Waterskiing, Parasailing, Jet Skiing, Swimming, Snorkeling Diving, Surfing, Windsurfing, Biking, Hiking, Fishing, Golf, Tennis, Shopping, Sightseeing, Rafting, Zip lining, Fitness Room.
Waipouli C302 Guest Comments
The DL's and the R's from Alaska had a wonderful time. The accommodations were the best ever. We are sad to leave. Thank you for your hospitality.
---
We had a wonderful time and definitely consider this our home away from home. Kauai is beautiful, so much to do, and perfect for our little ones. Thank you for the opportunity, we hope to visit again one day.
~The W & D Families
---
"Thank you, a truly beautiful place! Great time, gorgeous accommodation, and you, Candace so kind. Thanks again"
~The McN Family"
---
We had the most fabulous time here! The condo was more than we ever imagined!! Everything was first class! We loved the pool! We are definitely coming back!
~The S Family, Sacramento, CA
---
Hi Candace:
We just got back on Saturday and I wanted to make sure and let you know what a wonderful time we had. The condo was everything advertised and then some! My boys went to every single koi feeding at the big pond and were really trying to figure out a way to have our own koi pond at home. The resort was terrific and the staff were all so friendly and helpful it felt like we had been coming there for years. We can't wait to come back!
~ S., N. J. and B.W.
North Bend, Washington
Pictures of Waipouli Beach Resort C302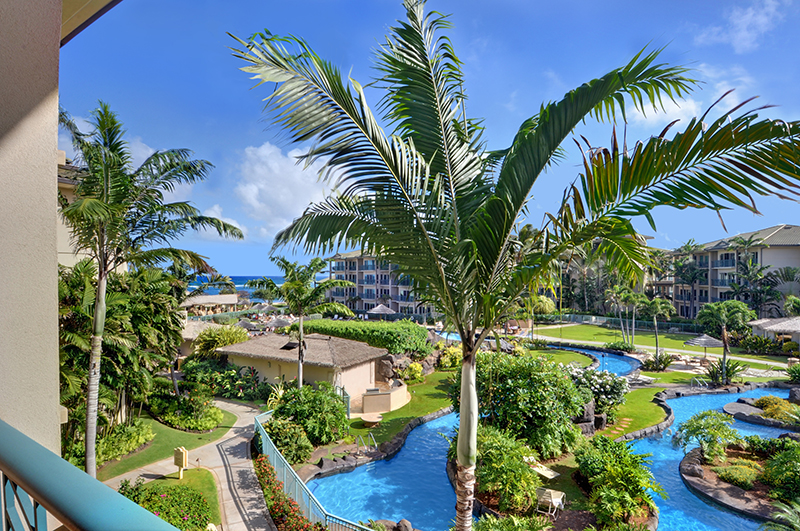 Ocean View from Balcony Lanai
Lanai Furniture with Swimming Pool Below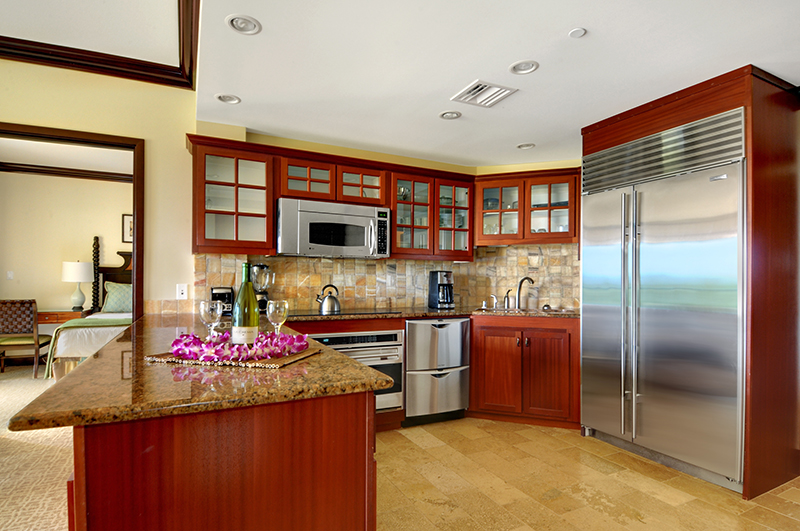 Kitchen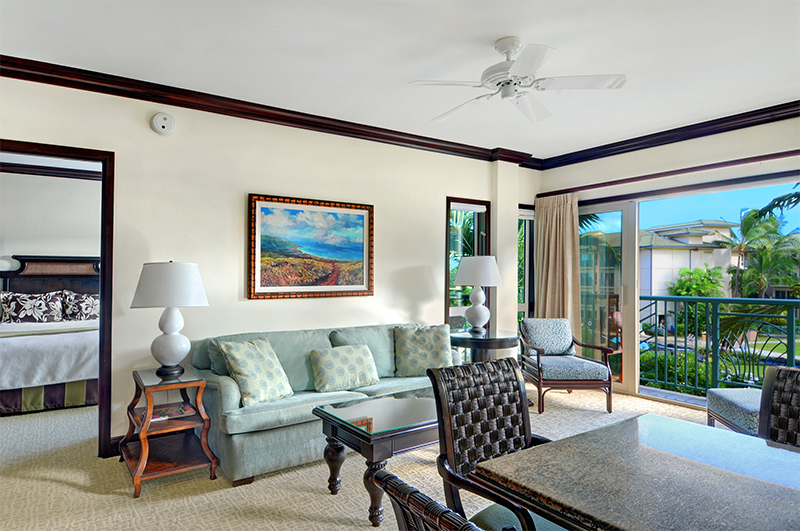 Living Area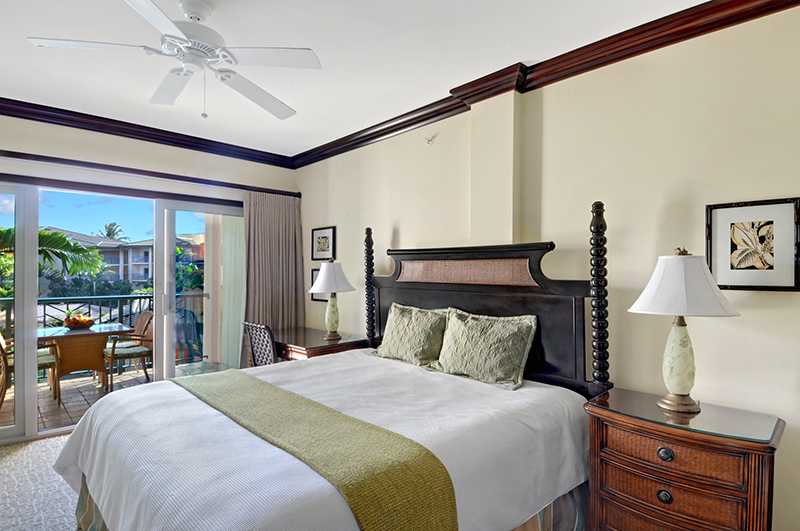 Master Bedroom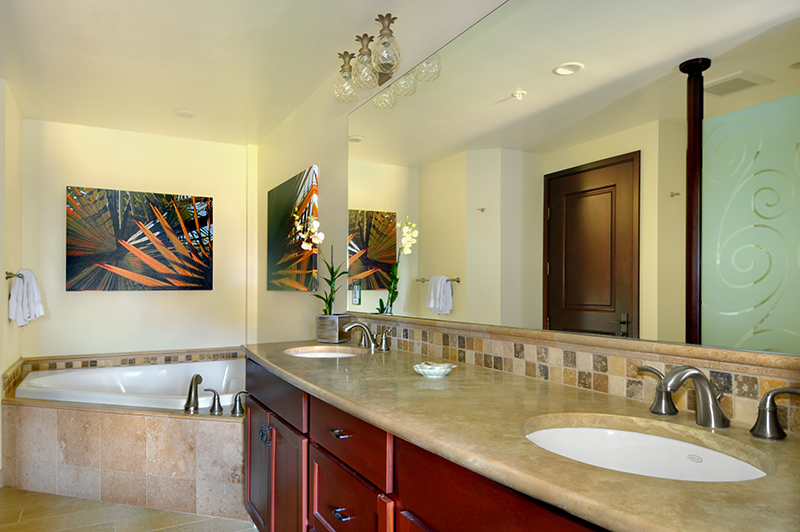 Second Bathroom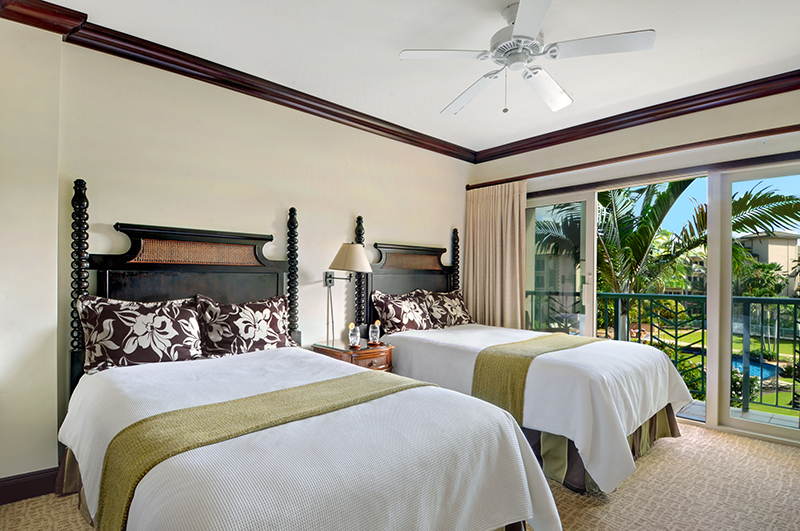 Second Master Bedroom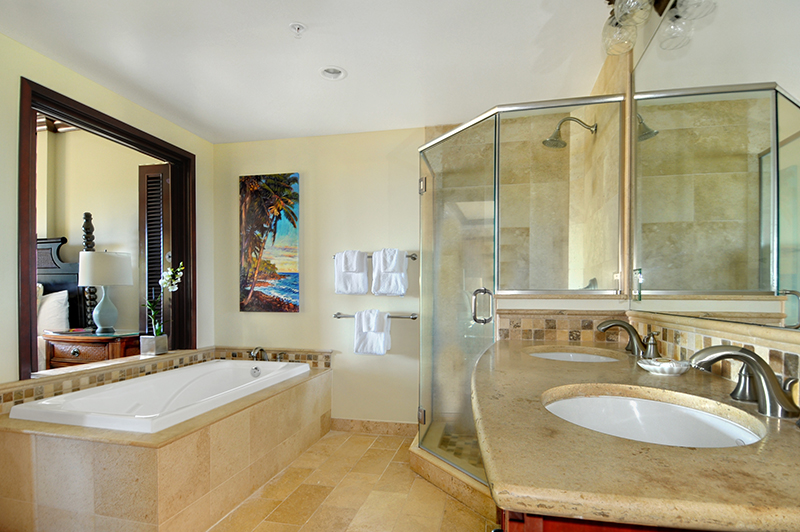 Soaking tub and Shower
Pictures of Waipouli Beach Resort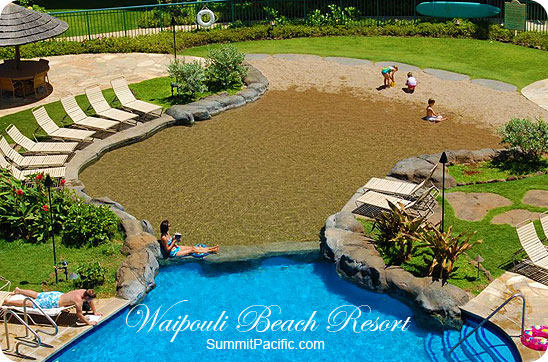 Kid Friendly Baby Beach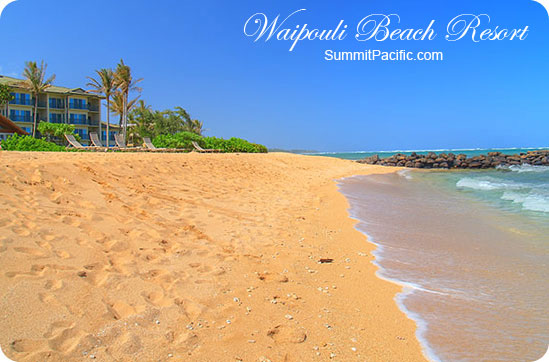 Beach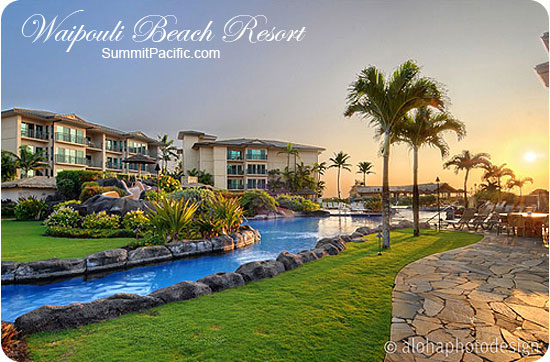 Fantasy Pool / Lazy River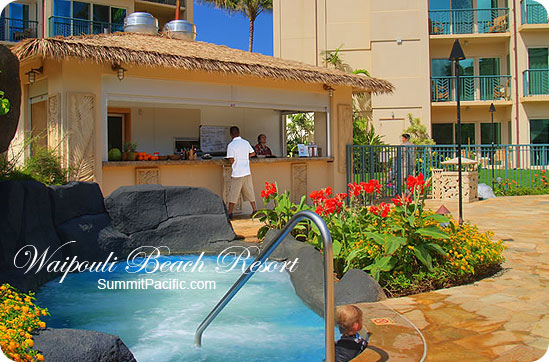 Hottub
Swimming Pool
Waterslide