Guest Comments:
March 2020
We loved our stay in HBR Units 4421 & 4422. The view of Hanalei Bay was fabulous. The condo was super clean and comfortable. The condo was outfitted with everything we needed and quality was apparent in all regards. Communicating with Joan was a delight. The staff at HBR was superb in spite of the trying times during which we stayed. Book these units if you are able. I predict you will love it! With Abundant Aloha to Joan
~ we appreciate you so much.
---
Jun 22, 2018
This condo lives up to the description and photos. When one enters the condo the view is mesmerizing! Be prepared to spend lots of time on the lanai. We rented both of Joan's units and I highly recommend this option. The larger one bedroom contains everything you will need to cook in if you so choose. In the studio, there is a small refrigerator, coffee maker, and wine glasses. Both units have reference books and comfortable sitting areas. Beach chairs and ocean toys round out the picture. The condo is spotlessly clean and decorated with great taste.. The grounds at HBR are lush and beautifully maintained. The pool at HBR is wonderful, and the swim up bar is a unique way to have a drink on Kauai. We ate in the Happy Lounge one evening and listened to an amazing band. I highly recommend the experience. The rental process was seamless from beginning to end, The only downside was having to leave.
~ Lori C.
---
Reviewed July 21, 2013
We stayed in HBR unit #4222 and 4221 and believe we found paradise. Our condo units were adjoining, which made it very nice when traveling with two college students. It gave us all plenty of room to spread out. We rented from the owner and it was absolutely a pleasant experience. She was very helpful in tips on seeing the island and even provided a safety video of swimming in the ocean for us to view prior to our arrival. She provided everything one could need for a terrific vacation from snorkeling gear, tennis gear, beach chairs, umbrellas, beach bags, DVD and CD player complete with videos and music. Other amenities like a complete kitchen, washer and dryer, books on the island, and other good reading material just made the experience wonderful. She made renting very easy and enjoyable. The resort was absolutely gorgeous, our view from the lanai was spectacular. Our favorite thing to do was having our morning coffee on the lanai looking at the bay and mountains. We enjoyed the pool, free Mai Tais on Monday, and even the walk to the beach. Snorkeling was excellent in front of the beach. If you were too tired to walk or needed a lift with groceries there was always someone to pick up in a golf cart. Our family absolutely loved staying at this resort in unit # 4221 and 4222.
Room Tip: Rent HBR unit #4222 and #4221, if you get the chance. You will not be disappointed!
---
This was my second stay in Joan's unit and there is a reason I came back to this unit in particular. One is the view which is beyond spectacular of Hanalei Bay (whitewater view of surf break to gauge size of waves) and the unit itself. I have stayed in other units at HBR but I can tell you that this unit is not only spacious, cozy, modern, etc. it is beyond complete! Having a full kitchen with pots, pans, silverware, plates, coffee maker, toaster, blender, etc. makes a huge difference in your spending since it minimizes the need to eat out. Since we stayed for two weeks in the unit it helped us save money on food and since there are no restaurants nearby (St. Regis and Princeville Center are the closest) it is a critical factor. The furniture, bedding, TVs, amenities, are all in fantastic condition and there is sporting equipment available also like tennis rackets, boogie boards, snorkeling gear, etc. Although this is a pricier unit than others the additional cost is offset by the view and the amenities. HBR is an older property but the view (did I mention the view?), proximity to the ocean, pool, jacuzzi, and location make it charming, fun, and idyllic for us. Perfect for the entire family or just a couple that want to treat themselves to the bomb accommodations without staying at the St. Regis! General Notes: Listing description is accurate. Photos don't do it justice. Clean & Well Maintained. Owner is beyond helpful and professional. I would recommend this property to anyone! Another great thing about this unit is the fact that since it can rain a lot on the North Shore, the view from this unit is so magnificent that you can stay indoors and still enjoy your vacation.
~ David H
CA Dec 2012
---
August 2011
Just wanted to let you know that we had a fantastic time at your condo! It's hard to come back to reality after being in paradise for 10 days! Of course we could never get enough of the fabulous view from the deck...I think you have one of the best views in all of HBR! We appreciated the extras that you provided - the beach chairs, towels, snorkeling equipment. We spent a lot of time at different beaches snorkeling - our best was
Ke'e
.
We thank you so much for the wine for celebrating our anniversaries.
Thank you again for letting us stay in your beautiful condo.
~ PW
---
This trip was for our 30th wedding anniversary. We thoroughly researched the reviews on Trip Advisor and selected HBR, unit 4222. This unit is privately owned and has been beautifully furnished and decorated. It is completely equipped with all kitchen amenities and includes most of what you need to enjoy and explore the island. The views from the balcony are amazing and we never got tired of gazing outside. Every time you look, it is different (lighting, clouds, shadows, rainbows etc.). The owner was very friendly and professional and very responsive to our questions. She even saw to it that a bottle of Champagne was waiting for us to help with celebrating our 30th (Thanks Joan). Joan worked with us on schedule in ways that you will not get a management company to do.
As for the beautiful Hanalei Bay Resort. Everyone we encountered from the lobby staff, to the bellmen were professional and courteous. The pool and hot tub area are just what is needed to relax after a day of exploring the beautiful island of Kauai. Almost every evening we used the Weber gas grills located in the common area to cook dinner (had to get one of these when I got home). The parking is a little unusual in that it requires about a 5 minute walk to get from the car to the condo. If walking is a problem, bellmen are always available to provide rides in golf carts. This is only a consideration if mobility is an issue. I don't think you will be disappointed if you choose to stay at HBR 4222.
---
We were celebrating our 30th wedding anniversary in Unit 4222. Joan has done a good job at creating a relaxing atmosphere in her tastefully decorated condo. The views are gorgeous, the grounds are beautiful and a very friendly staff make for a great place to stay at.
~ Nov 2009
---
My husband and I chose to come to Kauai for our honeymoon in October 2009. We wanted to stay in a condo mainly because we wanted to be able to eat at 'home' a couple of nights during our stay. We researched a couple of different web sites and decided to stay in room 4222 at the Hanalei Bay Resort. It was amazing! First and for most, the view from the condo is amazing. Secondly, Joan has all of the 'beach' supplies that you could need... beach towels, a cooler, beach chairs, snorkel gear... and that really saved us some cash. We had a wonderful time. We both hope that we will be able to return to room 4222 and Kauai sooner rather than later.
~ L.L Oct 2009
---
I had the pleasure of staying at Hanalei Bay Resort 4222 in September 2009. Everything you read on every website about Joan and this condo is accurate. From my first conversation with her I knew it would be a wonderful place. The view is absolutely stunning. The grounds of the resort were perfect. The condo itself is top notch. I have read a few unfavorable things about other condos at this resort and I will admit as I looked around the property it was quite easy to tell which were privately owned. Keep it simple, Rent from Joan, enjoy the wonderful pool, have a Mai Tai in the really lovely bar, follow Joan's suggestions for fun and food and don't forget your camera.
~ M.T. Sept 2009
---
Hi Joan.
Your place was wonderful. Having that view greet us every time we opened the door was breathtaking! You thought of everything one could need, we have never stayed at a rental that was as well-equipped as yours. Thank you again for helping us with our last minute arrangements. We are so happy we decided to take a few days on the north end of
Kauai
, it was our favorite place of the whole trip. Hoping we will be able to return again.
Mahalo,
~ Karen and Jim M.
---
April 2009
We just returned from an amazing 5 day stay at the Hanalei Bay Resort in unit 4222/4221, owned by Joan Bettencourt. This place is exactly what we needed to end our 2 week trip on the island.
This condo is absolutely beautiful that has all the comforts of home with unique touches personalized by Joan. The views of Bali Hai from the lanai were breathtaking and the sunsets, wow! We woke up each morning to a mother hen and her 8 babies chirping below the lanai. They were just so cute. Breakfast on the lanai was a treat every morning.
The grounds at HBR are very lush and beautiful. The pool is also spectacular. It is very tropical surrounded by foliage and several small water falls. While sunbathing the waterfalls are very soothing and peaceful. The hot tub is also a treat with a sandy bottom. There is a nice paved walking trail to the beach below. The beach is really nice and when the tide is out, if you walk left down the beach you can see the Hanalei Pier. Overall we really loved the HBR and would recommend staying at this resort. The only thing that would have made our stay better is if the
Happy Talk
was open! Hopefully next time.
Many Mahalos to Joan for sharing her piece of paradise with her new Texas friends. We will definitely be back!
Aloha!
~ Kim and Randy, Houston, TX
---
"We returned to Nevada this afternoon. It was sure hard to leave Kauai as we had an awesome time celebrating our 25th! What a beautiful place! Thanks again for our stay in your lovely condo! It was perfect! You were right when you said "it's all about the view!" WOW!!
~M.T. Nevada October 2008
---
The setting is magical. You are perched up on a bluff overlooking Hanalei Bay and look out on crashing surf and Bali Hai in the distance. The condos themselves are perfectly sited and the grounds are immaculate. We had the good fortune of staying in one of the properties owned by Joan Bettencourt, 4221. In addition to being nicely decorated, there were lots of extras available to us that were thoughtful (e.g. tennis rackets, boogie boards, DVDs, CDs, etc.). The pool and spa are beautiful. This is certainly a special place for us and we hope to return."
~ R. W. Wisconsin Feb 2008
---
THANK YOU!!!!!! We had the most wonderful time and your condo was a HUGE part of it. It far, far exceeded my expectations: beautifully decorated (and everything in great shape - your guests obviously have a lot of respect for you), perfectly located at the HBR and you have everything there you could ever need.
~AT, New York Aug 2007
---
We had a really great time. We are already looking to go back to Kauai.
~ LT, Maryland Aug 2007
---
We stayed July 9, 2007 - July 14, 2007 and booked through Joan directly to stay in condo 4222. We started off our honeymoon here and it was perfect. The view from the lanai was gorgeous. We loved the laid back vibe that this resort had. It is close enough to walk over to The
Princeville
to have a nice dinner and drinks, however it was nice to know you weren't paying an arm and a leg. My advice would be to book through a private owner. When we checked in and were helped with our bags to our room, even the security guy commented on how nice it was and that we were smart to book directly through Joan.
---
It was nice to be in a condo on the north shore. We would pack lunch and take it to one of the many wonderful beaches. Joan's condo was great because the snorkel gear and the cooler were all there for is to use.
---
We stayed at 4222 in early May, and worked directly with the owner, Joan Bettencourt. The condo is large and decorated very nicely with all the amenities, including snorkel gear, beach chairs, umbrella, cooler, etc. There was no skimping on the furniture and bed. We loved the huge tiled lanai with the great view of the bay and Bali Hai. The resort itself has a very tropical feel to it, with trees, plants, and flowers throughout. The pool and hot tub looked nice, but we are not pool people, so never used it. The beach was nice and just a short walk away. What little interaction we had with the resort staff was very good, but we were not expecting a full service resort anyway. Joan was great with suggestions on what to do and where to go. We would absolutely rent through Joan again the next time we go.
~TA review GE Nevada May 2007
---
I am writing to thank you for sharing your beautiful condo in Hanalei Bay with us. Ron and I had the most wonderful holiday there. Each morning, waking up to that view, as well as to the beautiful surroundings in the condo unit itself, was really like a slice of heaven. The entire resort felt like it was there just for us (it was remarkably empty), and was so beautiful and luxurious that, I'm afraid, it has set a new standard for our vacations!
~ L.K. Hartsdale, NY USA
---
Your place was beautiful and I will recommend it to all of my friends. It is beautiful and we had a wonderful time. Your tastes are flawless J The little extra's make it like being at home! What a view!!!!
~ D.H. Chicago, IL USA Jan 2007
---
We just returned from Kauai and wanted to let others know about Joan and Bill Bettencourt's absolutely beautiful condo units 4222/4221 at
Hanalei Bay Resort
. We had the incredible pleasure of staying in their paradise home. We rented their 2 bedroom unit and can honestly say the view, the decor and comfort took our breath away! From the slate-covered lanai with the million-dollar view of the ocean and mountains (complete with waterfalls) to the exquisitely comfortable king-sized beds, these units have everything you need to make your stay one you won't forget.
~ B.M. Wisconsin Feb 2007
---
We have recently returned from our first visit to Kauai, where we had the pleasure of staying at the beautiful Hanalei Bay Resort. We were fortunate enough to rent unit # 4222, a spacious and beautifully decorated one bedroom unit (a second bedroom is also available to rent--unit #4221). The owner Joan was responsive and helpful, the unit was wonderfully equipped and the view from the lanai that fronts both living room and bedroom is, as other reviewers have noted, beyond compare.
~ P. R. Toronto Canada Feb 2007
---
The condo is well furnished, well located and has a great view of the Hanalei Bay and beyond- the pictures don't do it justice, just a wonderful view to wake up to. The condo is clean and has all the comforts of home. Joan is prompt in her email and phone correspondence and is very professional. We will return to HBR and to 4222.
~ JS Camas, WA Feb 2007
Pictures of Hanalei Bay Resort 4222
View of Bali Hai from Balcony Lanai 4222
Covered Balcony Lanai 4222
Living Room with Entertainment Center
Living Room 4222
Kitchen
Dining Table
Dining Table toward Living Room
4222 King Bed
Bathroom Vanity with Granite Countertop & Basin Sink
Front of Condo
TV Armoire
Recent Living Room Shot with New Area Rug
Recent Living Room Shot with New Area Rug
Pictures of Hanalei Bay Resort 4221
4221 Bedroom with King Bed
Sitting Area 4221
Covered Balcony Lanai 4221
Bathroom 4221
Kitchenette 4221
Kitchenette 4221
Bali Hai Sunset from 4221 (telephoto)
Nighttime View from 4221
Additional Pictures
Hanalei Bay Resort Sitting Area with Firepit
Hanalei Bay Resort Pool
Swim-up Ukulele Bar at Hanalei Bay Resort
Bali Hai from Hanalei Bay Resort
Ice Machine On Property
Coin Operated Laundry On Property
Outdoor Barbecue On Property
Exercise Equipment in Guest Workout Room
Exercise Equipment in Guest Workout Room
Guest Business Office
Guest Business Office
Guest Business Office
Pictures of Hanalei Bay Resort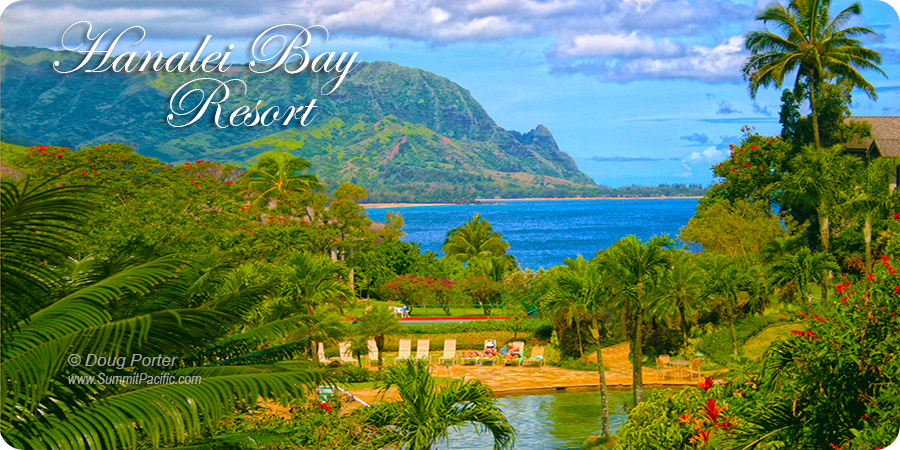 Looking Across Resort Pool Towards Bali Hai
Sunset at Hanalei Bay Resort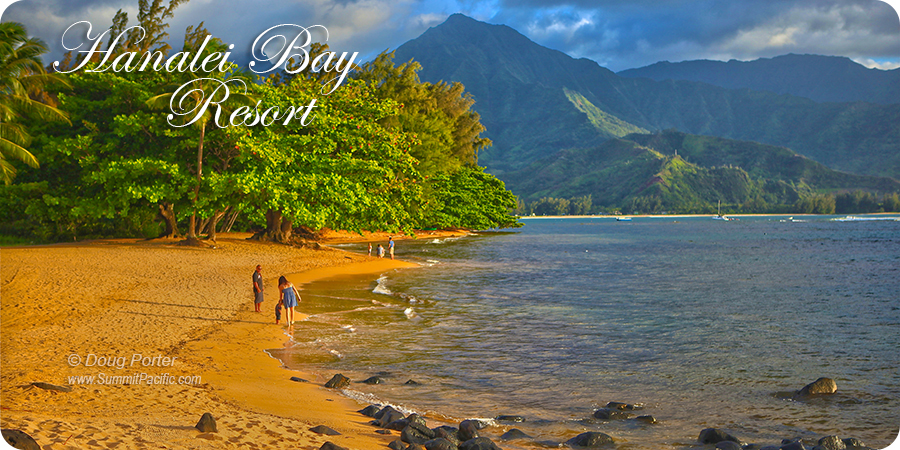 The Beach Below Hanalei Bay Resort is called Puu Poa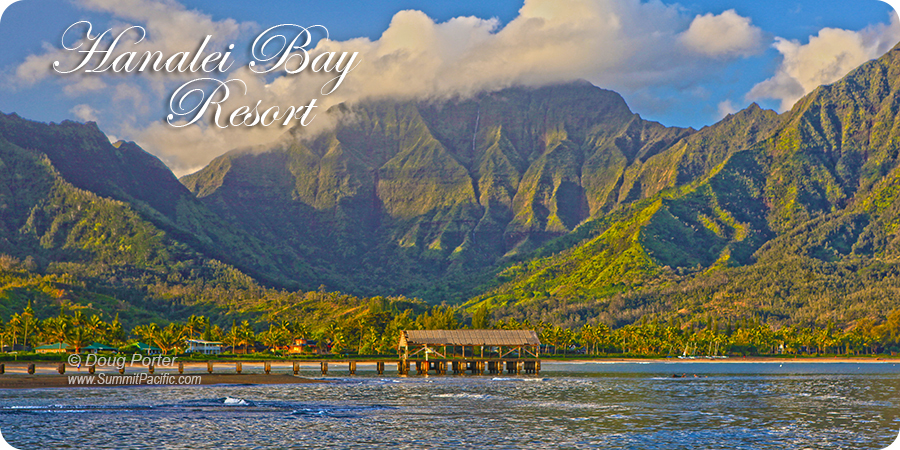 The Hanalei Pier is Nearby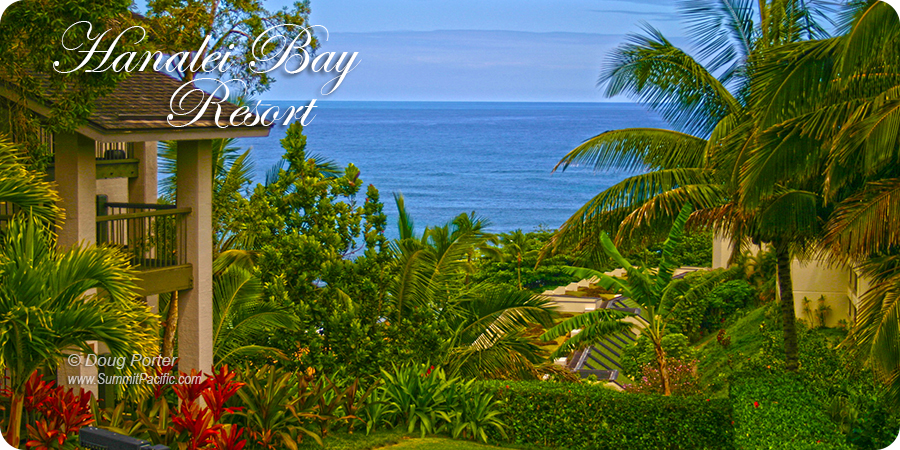 A View from Hanalei Bay Resort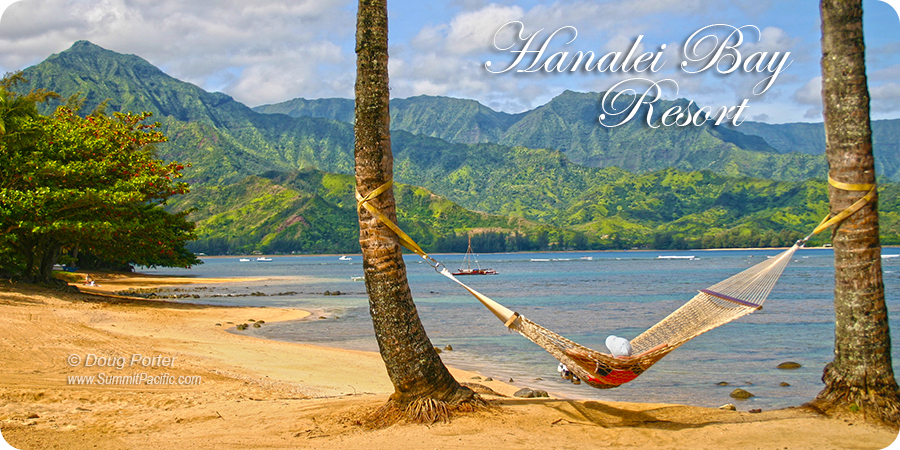 The Beach Below Hanalei Bay Resort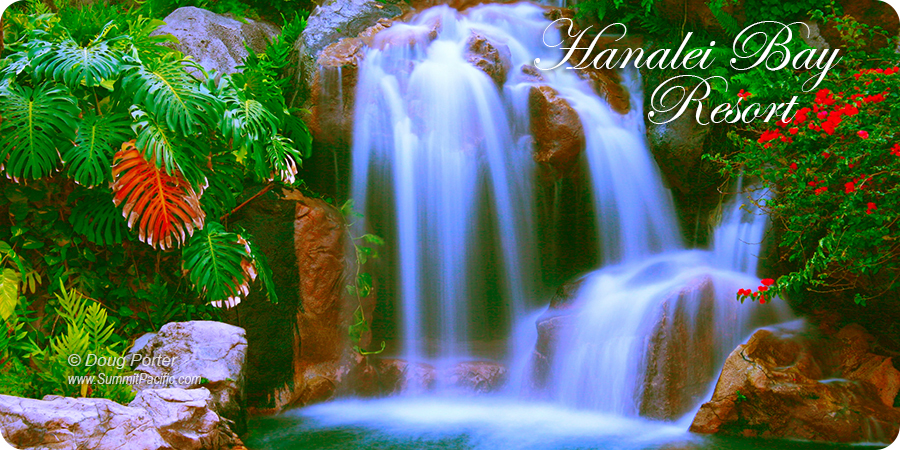 Hanalei Bay Resort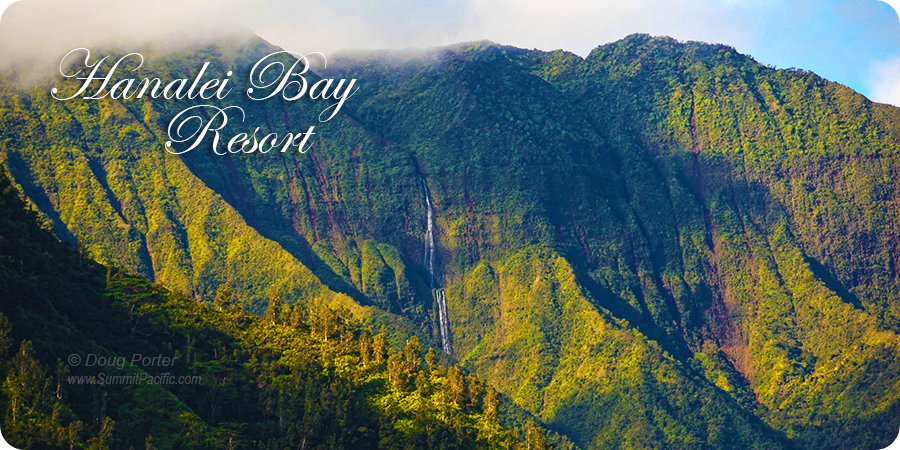 Waterfall as Seen from Hanalei Bay Resort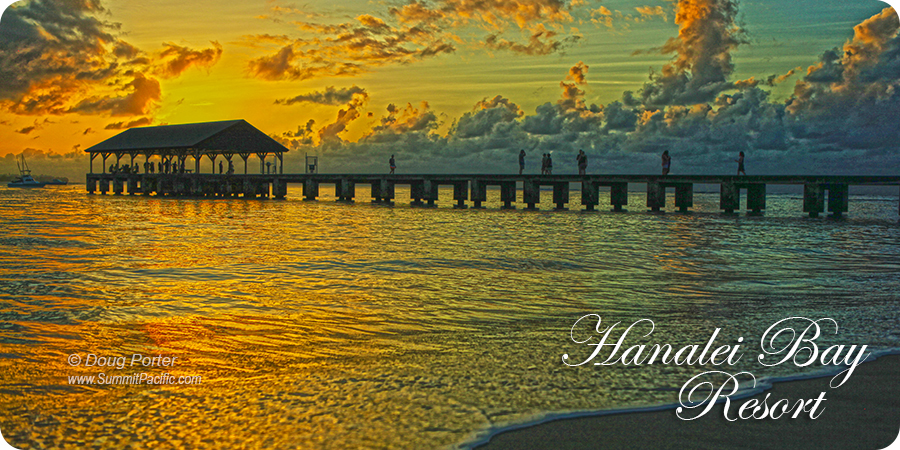 Nearby Hanalei Pier