Guest Comments:
The trip to Hawaii was a last minute plan. Lisa was very helpful and gave us a great deal for our one week stay. Our condo was clean and well-equipped. You will find literally everything you would want during your stay from toiletries to basic food equipment. She had even provided a lot of beach stuff for us to use on our stay. The view from the condo is so beautiful that we have decided to frame a picture of it. The hotel is very easy to access especially if your trip is planned around activities in the north and central part of Kauai. Even though
Poipu
is the most famous beach in Kauai, we spent most of our time in the Hanalei Bay Beach, the one near Hanalei Cafe and the central part near
Kapaa
for shopping and restaurants. I would definitely stay here again. The resort has great staff, an awesome pool, neat condos with breathtaking views.
~ D&K R (1-25-12)
---
Amazing place - Thanks for the beautiful stay. Wonderful location to take in all the activities of the North Shore. Will soon be back!
---
What a perfect 'home away from home!' Everything anyone would need, and so neat, clean, and comfy.
---
Thanks for a lovely stay. I will return and will recommend this place to my friends. The resort + the service here was fabulous.
---
Stunning view! We plan to come back again soon. Thanks for your hospitality, Lisa!
---
I just wanted to say mahalo for a wonderful stay. We will certainly be returning, and would be pleased to stay in your unit 7101 again!
~ Richard
---
Just a note to tell you how much we enjoyed your condo at Hanalei Bay Resort. Everything was fine including the golf cart service to and from the room.
~ Jean and Jim
---
Thanks for the stay in your condo a few weeks back. We had a great time.
~ Siouxsie
---
Hi Lisa, Thank you for the chance to stay in that room. We had a great time running around the island. It's a beautiful place and we would love to go there again sometimes in a future.
~ Boris and Natasha
Pictures of Hanalei Bay Resort 7101
7101 Lockout Bedroom with King Bed and Love seat
7101 Has its own Private Entrance
Beautiful Ensuite Bathroom in 7101
Mini Fridge, Coffee Maker and Breakfast Bar in 7102
7101 Covered Lanai with View
Pictures of Hanalei Bay Resort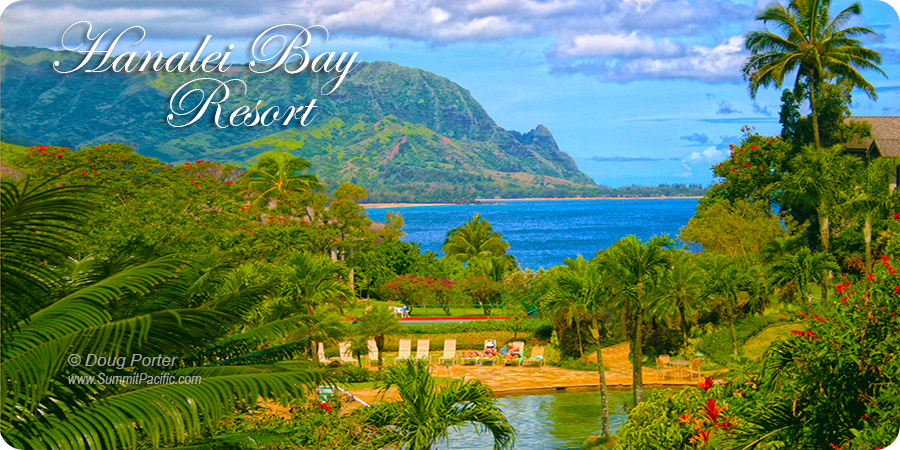 Looking Across Resort Pool Towards Bali Hai
Sunset at Hanalei Bay Resort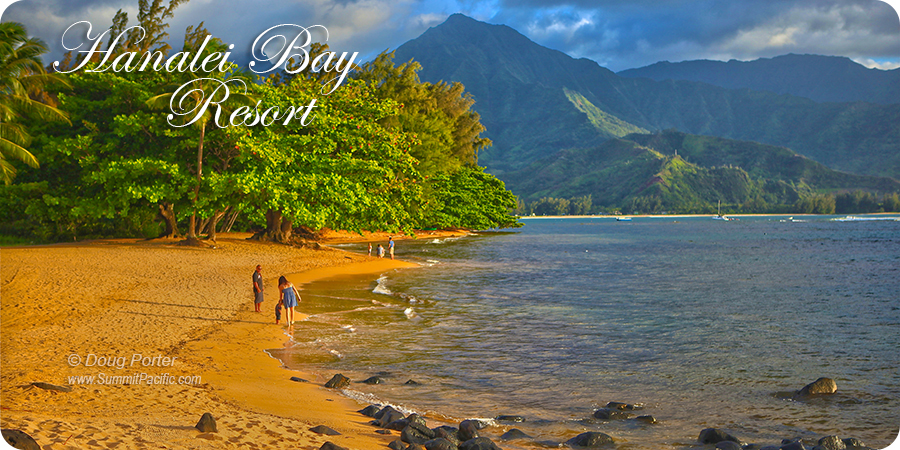 The Beach Below Hanalei Bay Resort is called Puu Poa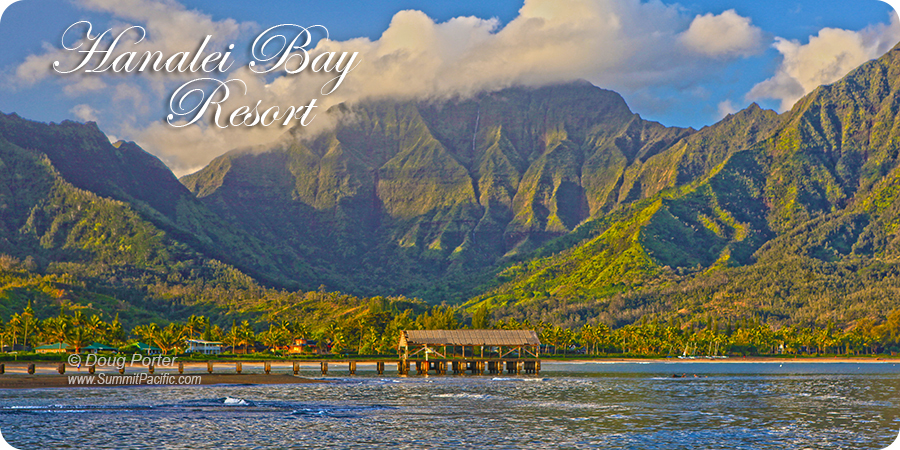 The Hanalei Pier is Nearby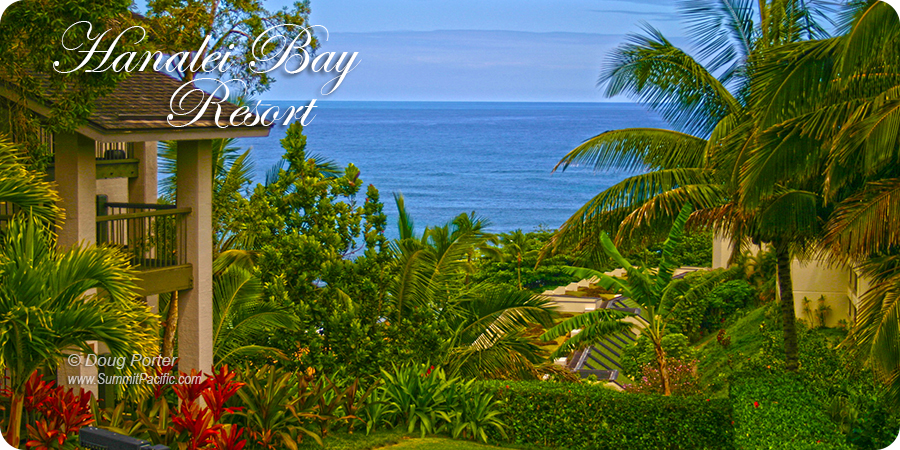 A View from Hanalei Bay Resort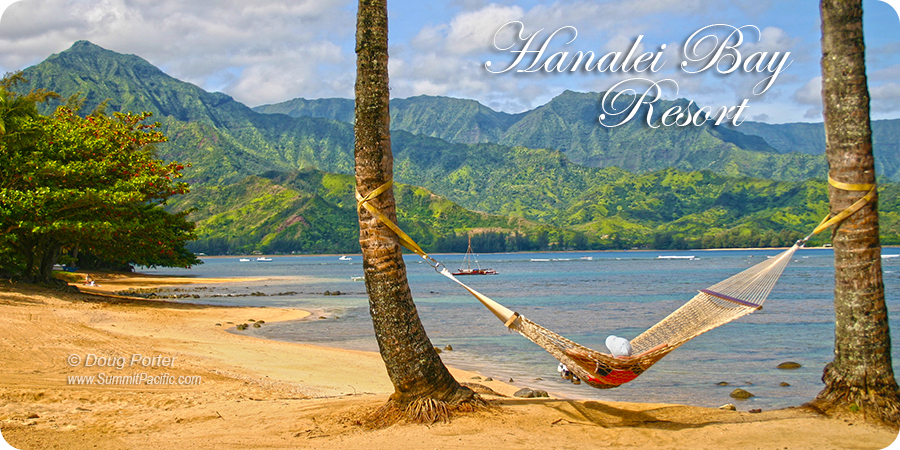 The Beach Below Hanalei Bay Resort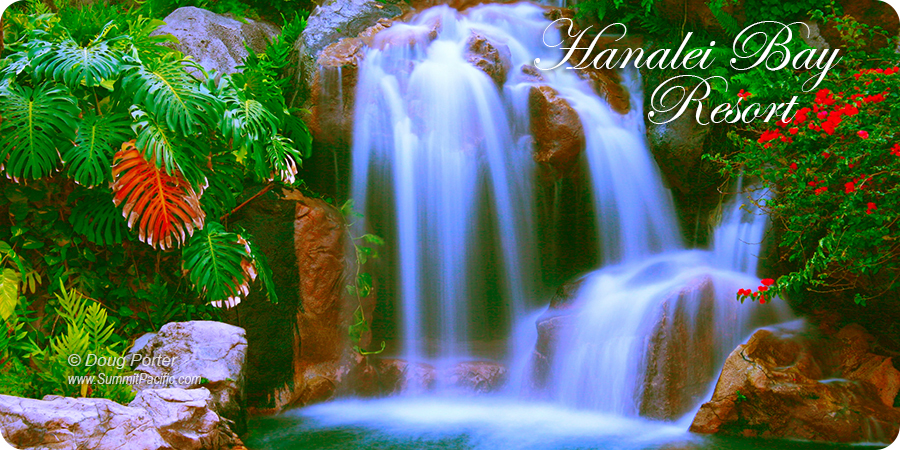 Hanalei Bay Resort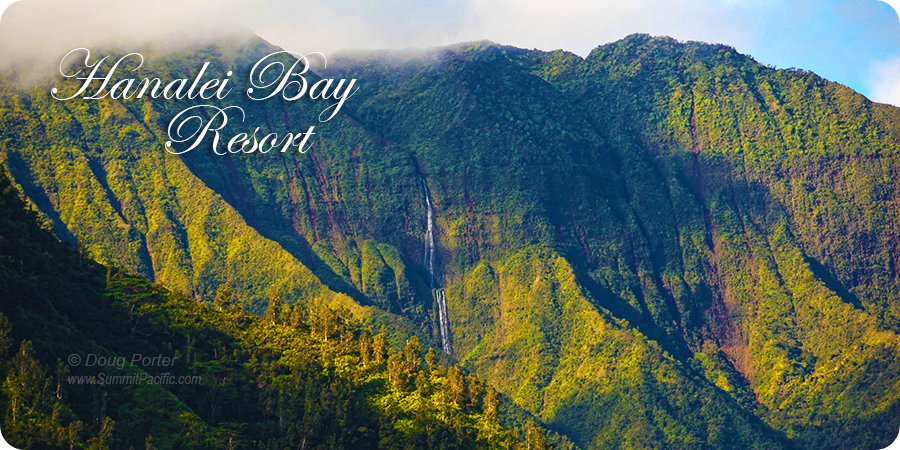 Waterfall as Seen from Hanalei Bay Resort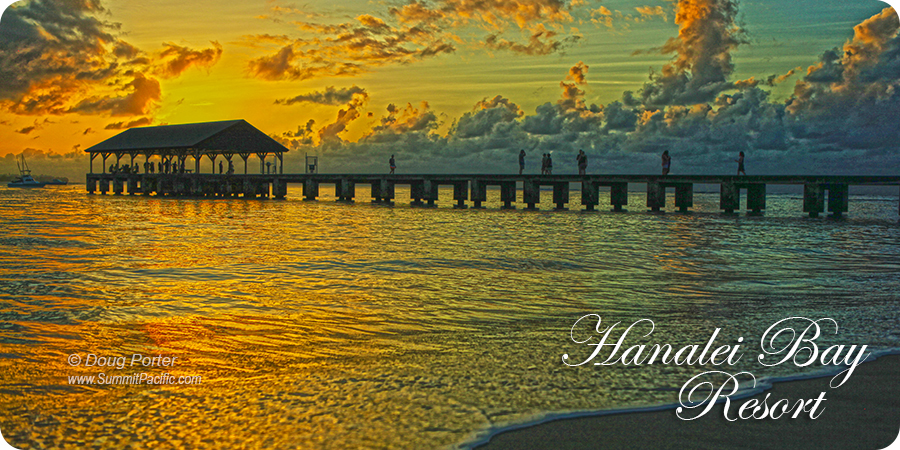 Nearby Hanalei Pier