Guest Comments:
We had such a wonderful time in your place-it is elegant, spacious and so suitable for us. The amenities are wonderful, not to mention the view. We hope to be back soon. We enjoyed meeting both of you as well as many of the other guests at the Resort.
---
The time goes too fast. This I is our second stay in 4105 and the second stay was greater than the first. We had friends stay in 4106 this trip and they loved it. Weather was great and we enjoyed hiking, kayaking, ATVs, eating and drinking. Favorite fish tacos were at Tropical Taco in Hanalei. We celebrated a birthday at the Beach House in Poipu-what a view at sunset! But, it hardly matches the sunset at Hanalei from the beach. We saw lots of rainbows including one double. Thanks for a great stay. We hope to return soon.
---
This is such a wonderful place. We appreciated the comfortable home you shared with us. We have been blest to stay here. The beds were wonderfully comfortable and the pool so much fun. A lot of nice memories from here. Thanks again for everything. 10/11
---
We have been here in paradise for nearly a week, how perfect and beautiful! Our whole family was here and it was a fabulous vacation. Your place is the most beautiful of all! The views are breathtaking and we ziplined, snorkeled, hiked walked, sunned and relaxed!
Thank you and Aloha!
---
We have enjoyed our stay in your unit immensely and as with every trip to Hawaii can't b believe how time has passed. 10 days isn't enough to scratch the surface. The view is spectacular-like a painting and every morning you have to practically pinch yourself that it is for real! We enjoyed lots of north shore activities-what a treat! The forecast of rain truly oversimplifies what will happen each day and I would remind all it will pass as quickly as it came. HBR is a hidden gem for sure and your units were a bit of perfection for our family from ages of 5 to 70.
---
Gorgeous view, great weather and relaxation-just what we came for. Enjoyed your condo very much. Thanks.
---
We had a GREAT time in your condo. The view is amazing. We loved waking up to it every morning. This trip has been the best trip we have ever taken... it is truly a paradise. We are already planning our next visit! Thank you so much for opening up your second home to us, we will definitely be back!
---
This place is as close to Heaven as it gets without actually being there. The mountains, flowers, trees and rainbows are amazing! This trip has been a dream come true and I can't imagine staying in a more wonderful condo! Thank you SO much for allowing us this time here! Good Bless and Mahalo.
---
We had a fabulous vacation. Snorkeling at tunnels was amazing and we enjoyed using the books you have here to identify the fish we saw, find the best routes to various beaches and learn about the local wildlife. The view from the patio was fabulous and we loved seeing many double rainbows that appeared to end in the field at the bottom of the hill.
---
We had a wonderful time in your condo. The perfect location and what a view. We especially enjoyed the almost daily morning visits from the nenes. Mahalo.
Pictures of Hanalei Bay Resort 410456
Aerial of Hanalei Bay Resort 410456
Entry to 4105
Living Room 4105
Dining Table 4105
Entertainment Center 4105
Living Room Furniture 4105
Kitchen 4105
Full Size Appliances in Kitchen
Dining Area
4105 Bedroom
King Bed and Flat Screen TV in 4015
Bathroom 4105
Shower 4105
King Bed and Furniture 4106
4106 Bedroom
4106 with Wall Mounted Flat Screen TV
4106 Bathroom Vanity and Shower
4106 Covered Patio Lanai with View of Bay
4105 Covered Patio Lanai with View of Bay
Covered Patio Lanai 4105
View of Hanalei Bay from Condo
Rainbow Over Hanalei Bay from Condo
Telephoto Shot of Waterfalls on the Mountain taken from Condo
Pictures of Hanalei Bay Resort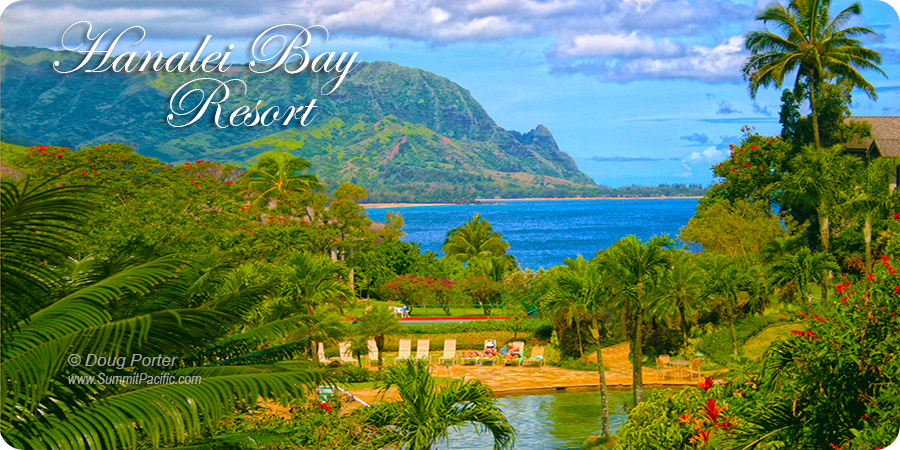 Looking Across Resort Pool Towards Bali Hai
Sunset at Hanalei Bay Resort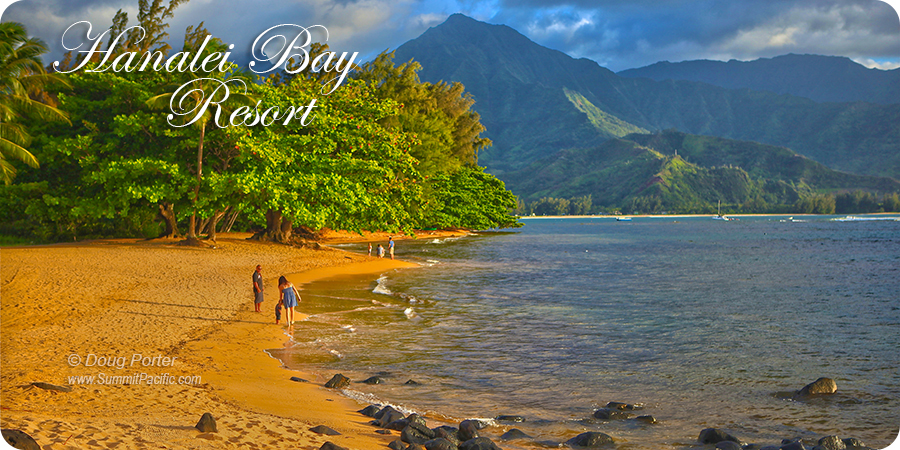 The Beach Below Hanalei Bay Resort is called Puu Poa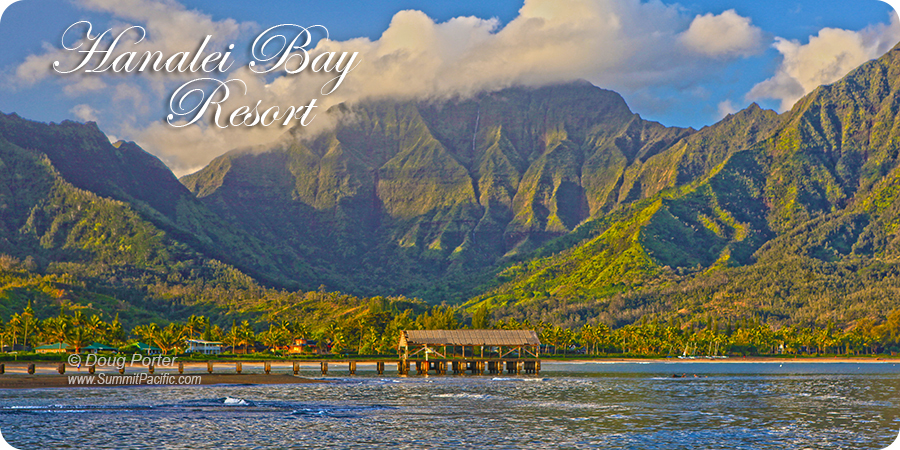 The Hanalei Pier is Nearby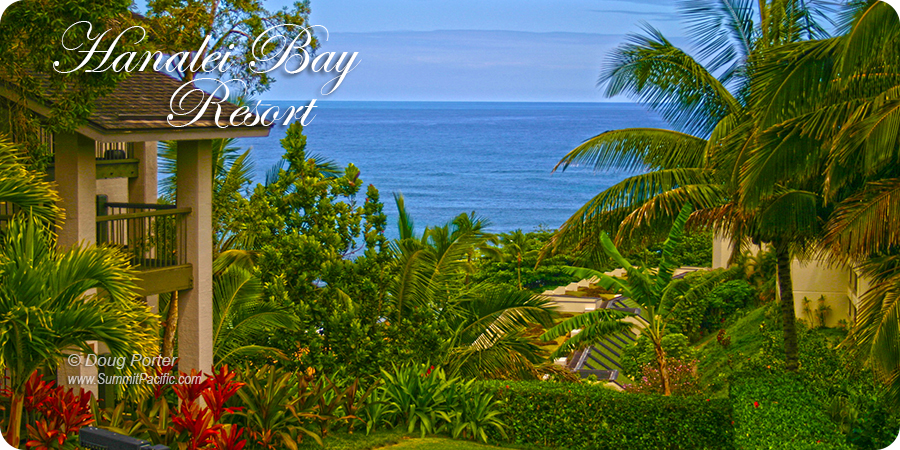 A View from Hanalei Bay Resort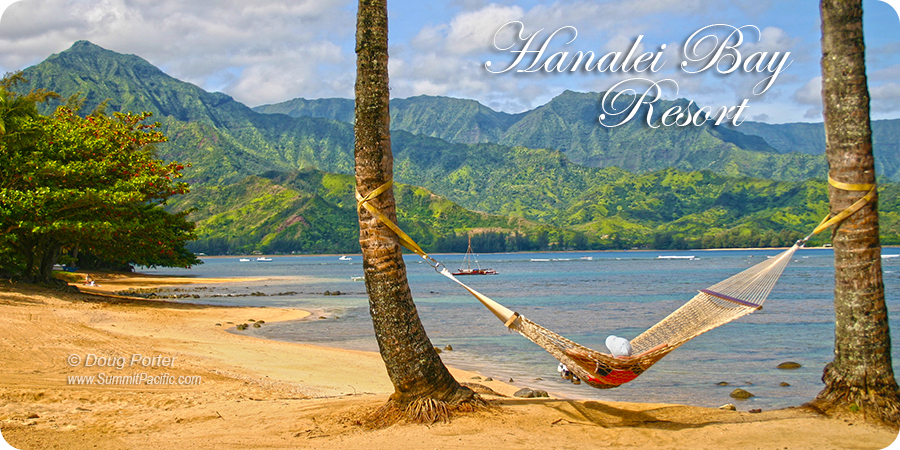 The Beach Below Hanalei Bay Resort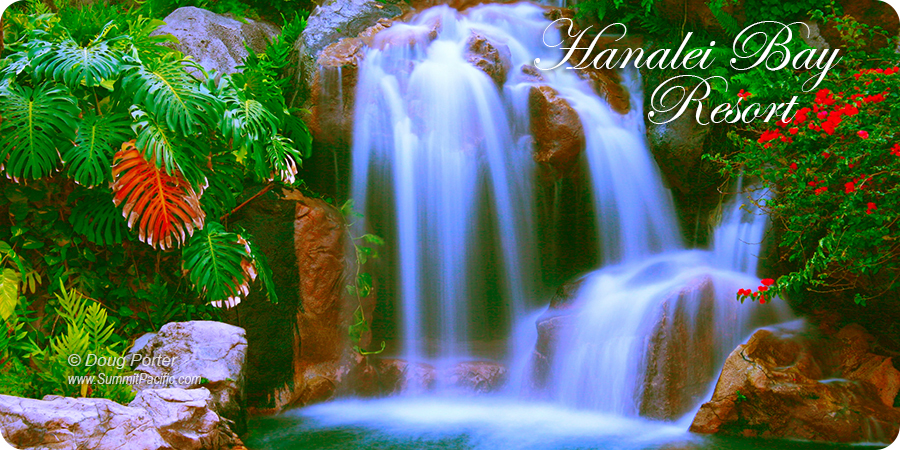 Hanalei Bay Resort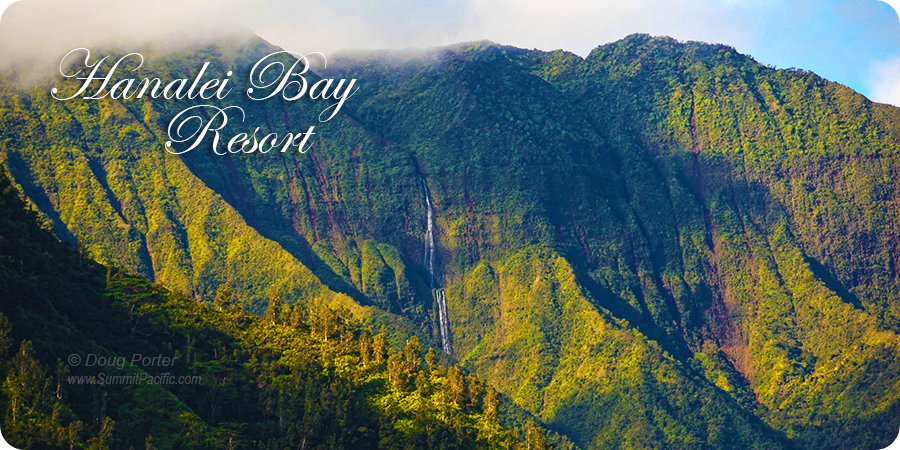 Waterfall as Seen from Hanalei Bay Resort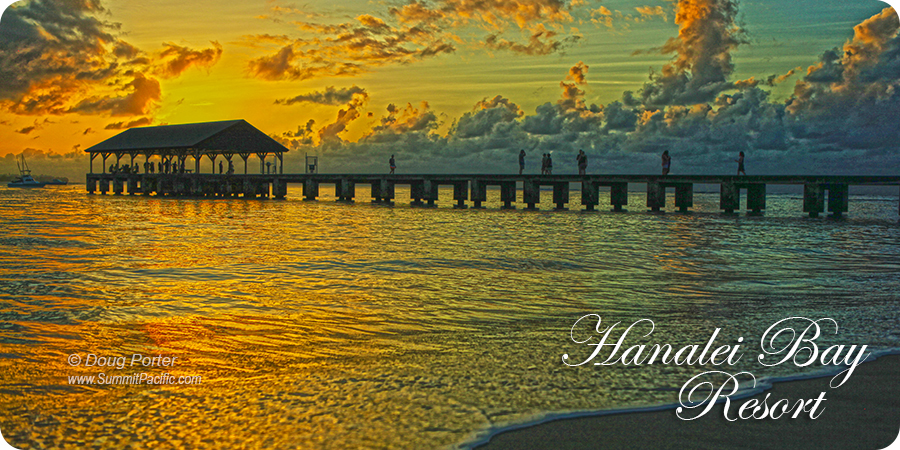 Nearby Hanalei Pier