Guest Comments
We had a GREAT time in your condo. The view is amazing. We loved waking up to it every morning. This trip has been the best trip we have ever taken... it is truly a paradise. We are already planning our next visit! Thank you so much for opening up your second home to us, we will definitely be back!
---
This place is as close to Heaven as it gets without actually being there. The mountains, flowers, trees and rainbows are amazing! This trip has been a dream come true and I can't imagine staying in a more wonderful condo! Thank you SO much for allowing us this time here! Good Bless and Mahalo.
---
We had a fabulous vacation. Snorkeling at tunnels was amazing and we enjoyed using the books you have here to identify the fish we saw, find the best routes to various beaches and learn about the local wildlife. The view from the patio was fabulous and we loved seeing many double rainbows that appeared to end in the field at the bottom of the hill.
---
We had a wonderful time in your condo. The perfect location and what a view. We especially enjoyed the almost daily morning visits from the nenes. Mahalo.
Pictures of Hanalei Bay Resort 410456
Aerial of Hanalei Bay Resort 410456
Hanalei Bay Resort 4104 with 2 Double Beds
4104 Furniture and Flat Panel TV
Bathroom 4104
Shower/tub in 4104
Covered Patio Lanai 4104
View of Hanalei Bay just steps from Lanai
View of Bay just steps from Lanai
Rainbow Over Hanalei Bay just steps from Lanai
Telephoto Shot of Waterfalls on the Mountain taken just steps from Lanai
Pictures of Hanalei Bay Resort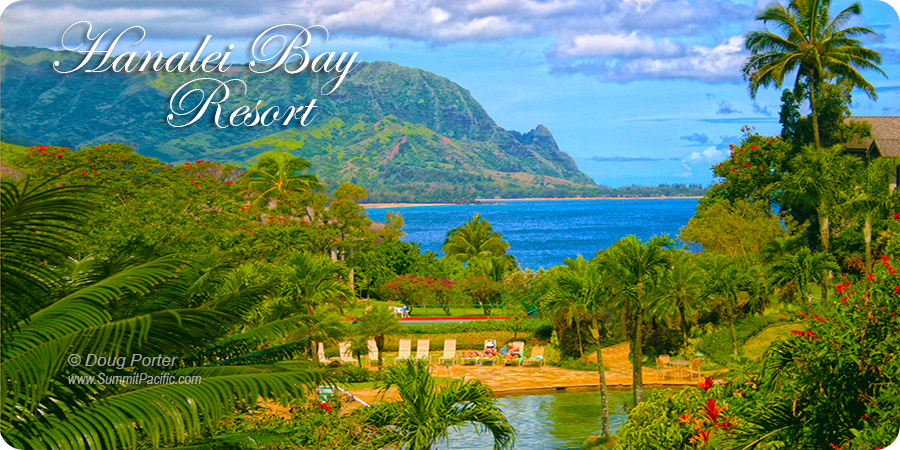 Looking Across Resort Pool Towards Bali Hai
Sunset at Hanalei Bay Resort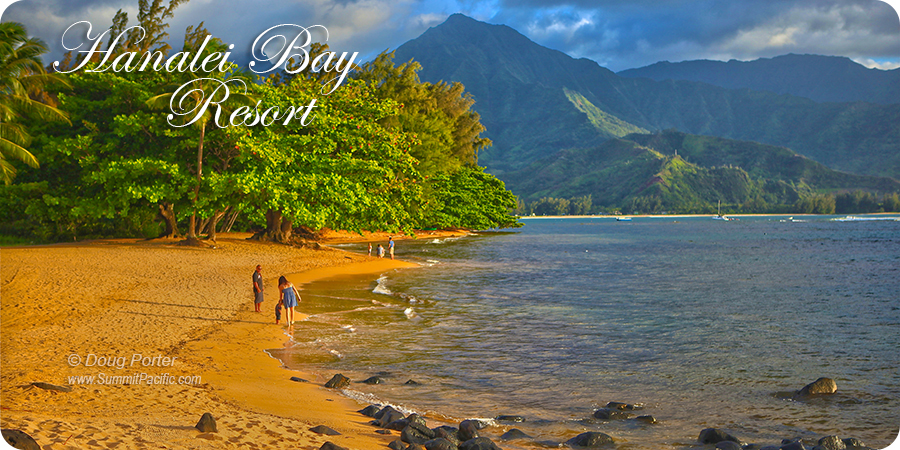 The Beach Below Hanalei Bay Resort is called Puu Poa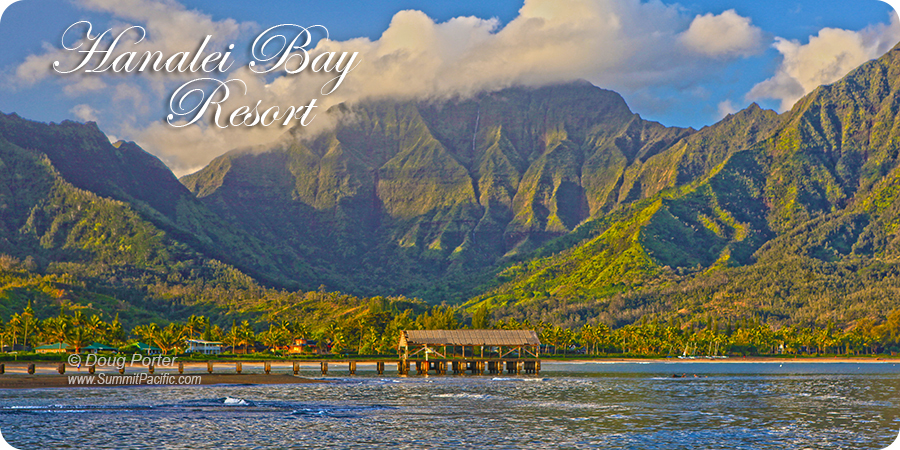 The Hanalei Pier is Nearby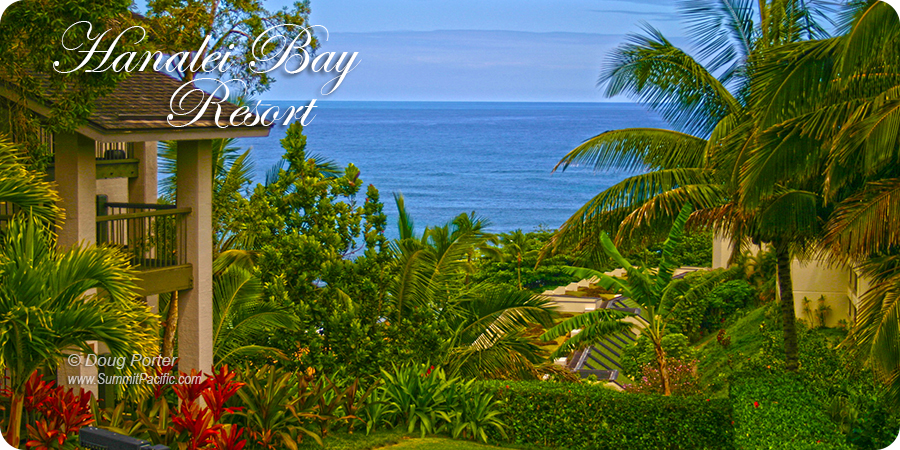 A View from Hanalei Bay Resort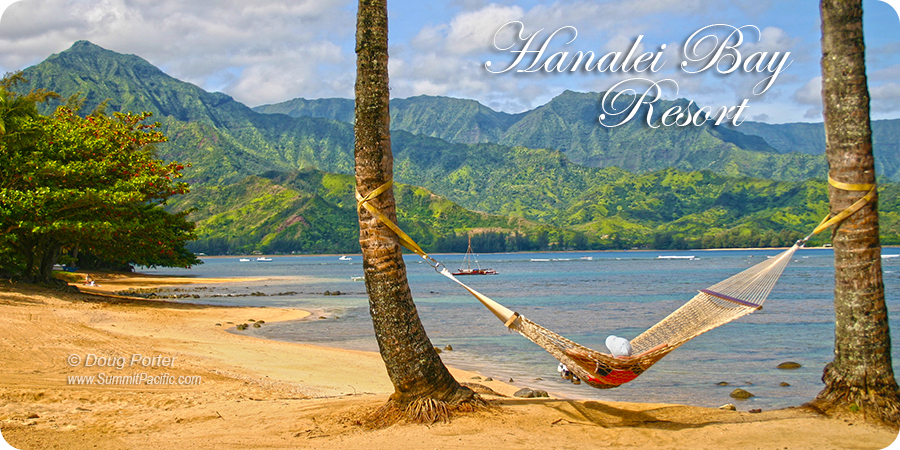 The Beach Below Hanalei Bay Resort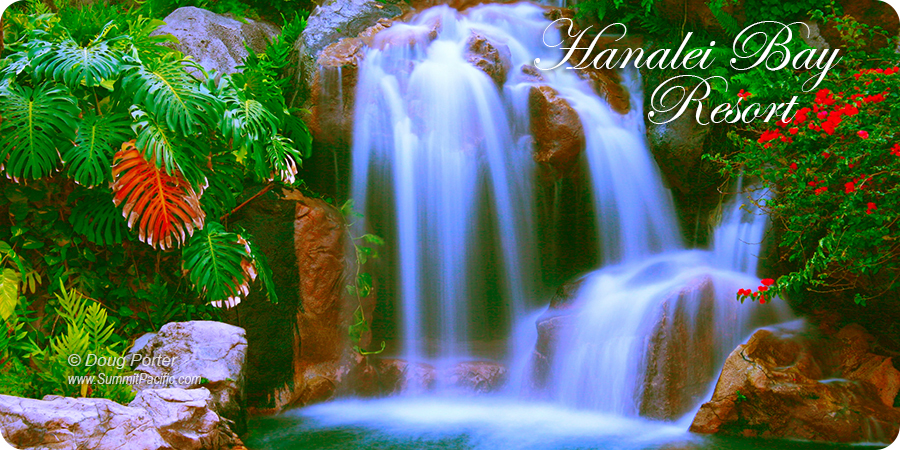 Hanalei Bay Resort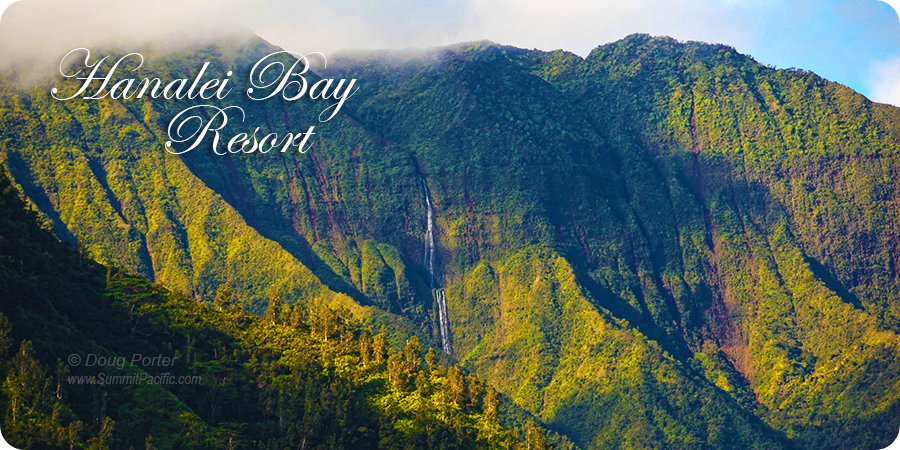 Waterfall as Seen from Hanalei Bay Resort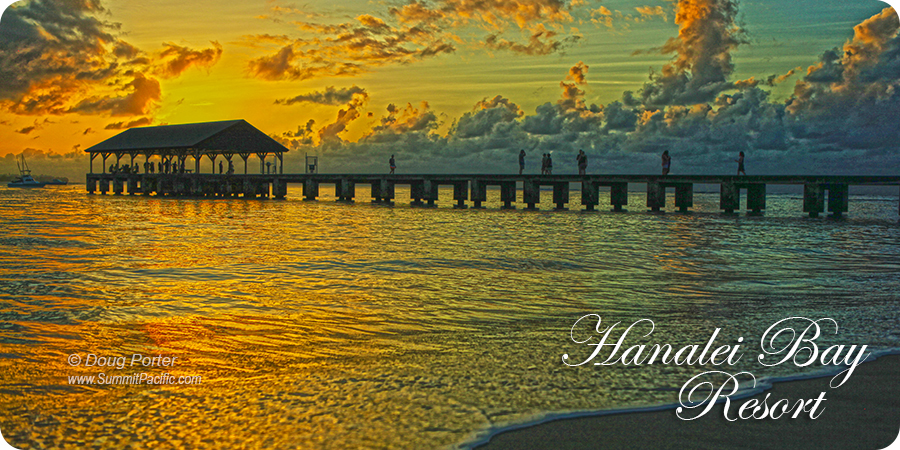 Nearby Hanalei Pier