Hanalei Bay Resort Amenities
Beautiful paved tropical path to beach
Large lagoon pool, sandy bottom spa both with cascading waterfalls
Intimate pool near barbecues and pavilion
Outdoor Gas barbecues
Tennis Pro and Shop with daily clinics
8 paved tennis courts
Water sports activity desk (pool side)
Activities desk / Concierge
Front Desk
Free Parking
Massage and Yoga (fee)
Complimentary shuttle service to beach and Princeville St Regis Hotel.
Guest Comments:
#1306
Reviewed February 19, 2020
Incredible Place, Incredible Views, Incredible Owners!
Cannot say enough about the property, location, and the place itself, amazing! Incredible place to stay on the north shore. Absolutely ideal in every sense!! Love it and would recommend it to anyone! Thank you again,
~ Jeff
---
#1305
Jan 26, 2020 This was our second trip to the Hanalei Bay Resort in the month of December. The first time we booked through our timeshare exchange but chose to look for a private rental this time so that we'd have our pick of the specific location in the resort. We're so happy we found the Richards' properties! Unit 1305 has one of the best overall locations in the resort. Its view of the mountains, bay, and resort are majestic. We found the proximity to Happy Talk perfect for enjoying nightly entertainment from the lounge to our lanai. Plus, it's a top floor unit! The amenities in the condo include all the extras you'll need to enjoy a lengthy stay: bed, pillows, and linens are above average; the mini-kitchen is outfitted appropriately for preparing simple meals; the bathroom layout worked well for two people getting ready at the same time; and the outdoor furniture is inviting and comfortable enough for extended periods of time enjoying the lanai. There's even beach chairs, umbrella, mats, and a cooler in the unit so you can enjoy the island's beaches in comfort! We had such a wonderful time that we've already booked for December 2020!
---
#1305
Nice Condo with beautiful views
Oct 18, 2019
My husband and I stayed in unit 1305 in early October 2019. The condo was the perfect size for my husband and me. It was so convenient to the parking area, pool, and restaurant. The most amazing thing about the entire condo was its beautiful views of the lush gardens, pool, sea and the mountains. Favorite part of the entire trip was sitting on the lanai early morning and drinking coffee watching the birds and yes, the roosters! The views of the mountains changed throughout the day and I loved it when it rained and you could see the waterfalls. The unit had everything that we needed to be comfortable and grocery just a short distance away and the quaint town of Hanalei with nice restaurants and shops. Ginny, the owner, was a delight to work with! We will visit again!
Pictures of Hanalei Bay Resort 1305
Balcony Lanai 1305
Private Balcony
View from Lanai
Living Area
Close up decor
Fully equipped kitchenette
Coffee time
Changing Room
Location of refrigerator
Separate bathroom with shower, tub and toilet
Large swimming pool overlooking the bay
Building
Upper tennis courts
Lower tennis courts & pathway to beach
Entrance into Princeville
Entrance porte-cochère to Hanalei Bay Resort
Pictures of Hanalei Bay Resort 1306
Balcony Lanai 1306
Balcony view across the gardens
Bedroom at twilight
Studio
Changing Room
Shower and tub
Building
Swimming Pool
Upper tennis courts with view of bay
Lower courts on the way to the beach
View
Fountain at Entrance to Princeville
Pictures of Hanalei Bay Resort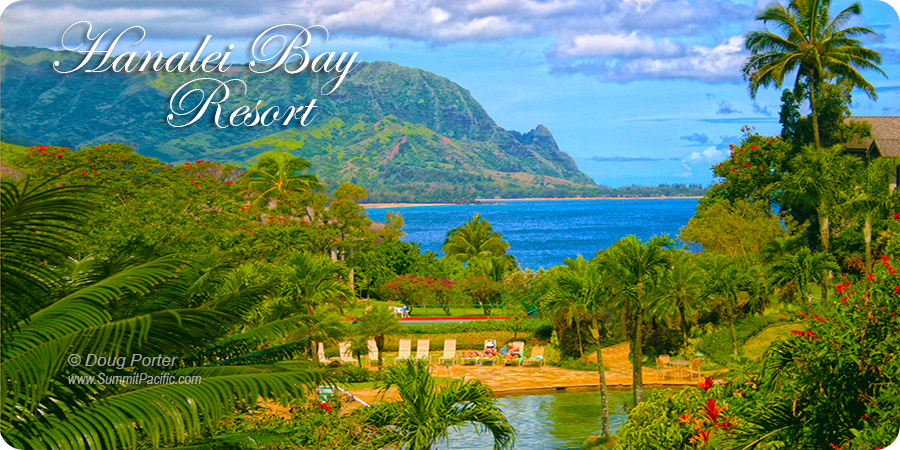 Looking Across Resort Pool Towards Bali Hai
Sunset at Hanalei Bay Resort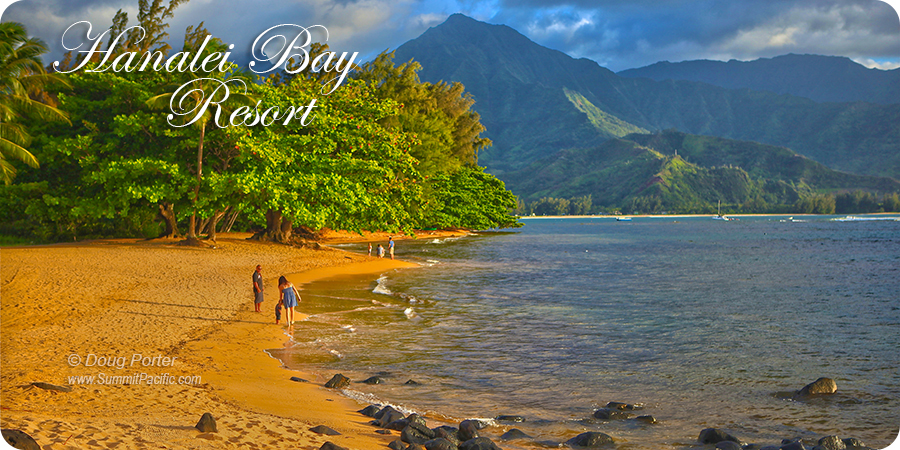 The Beach Below Hanalei Bay Resort is called Puu Poa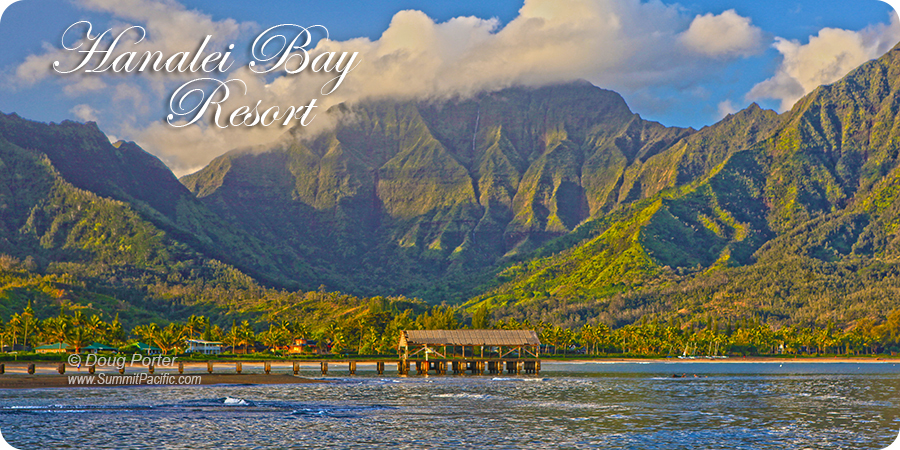 The Hanalei Pier is Nearby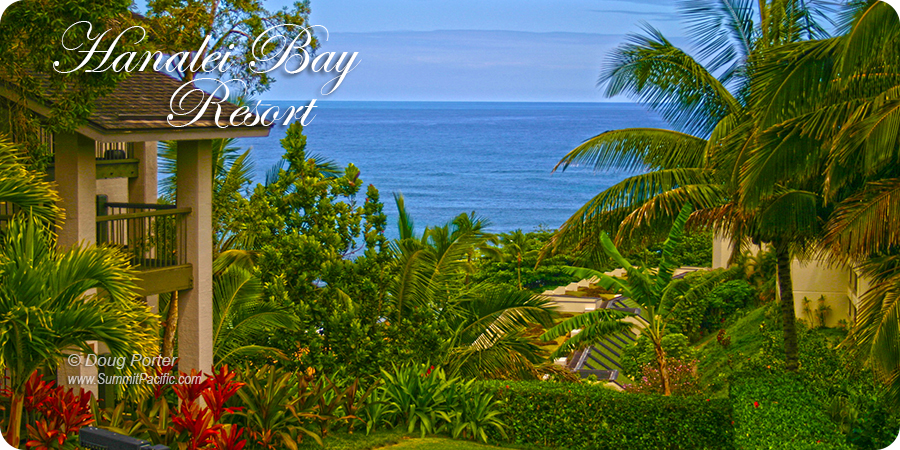 A View from Hanalei Bay Resort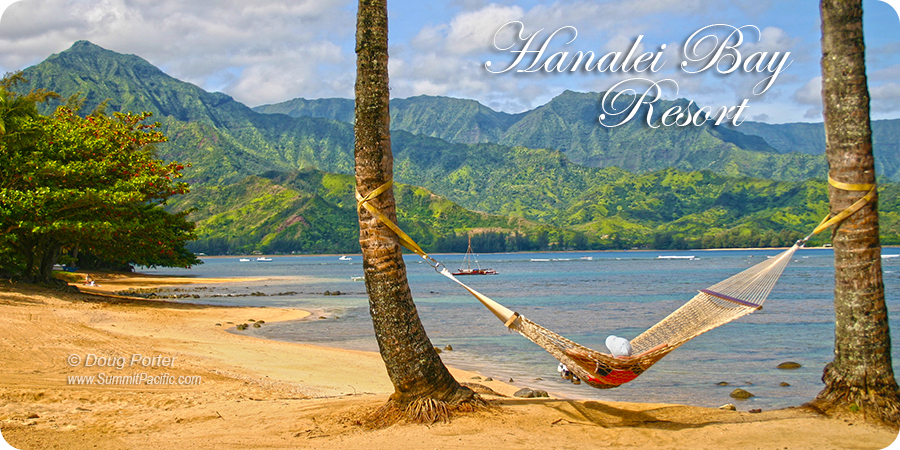 The Beach Below Hanalei Bay Resort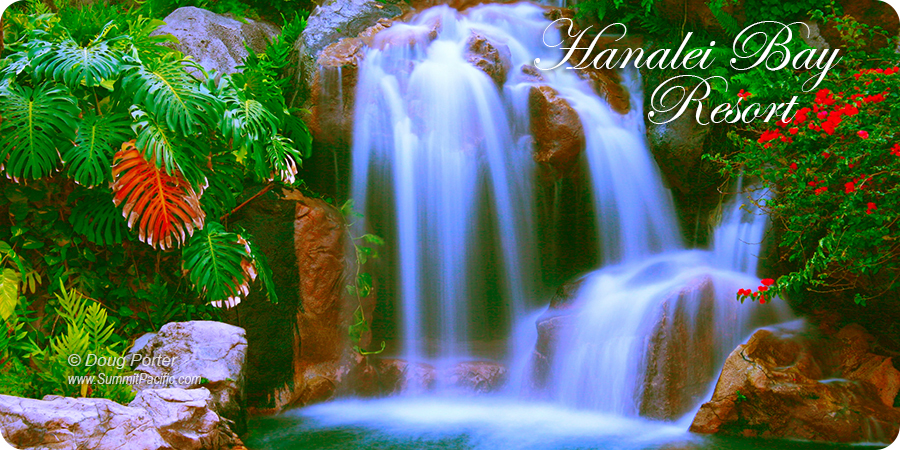 Hanalei Bay Resort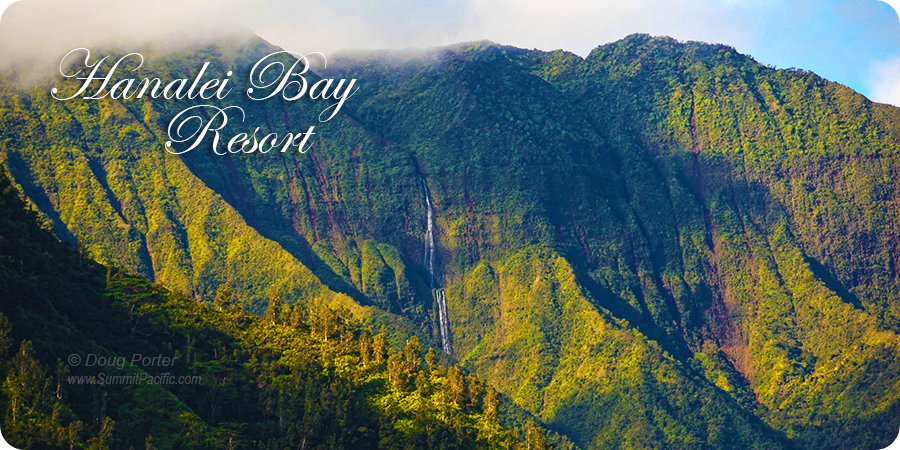 Waterfall as Seen from Hanalei Bay Resort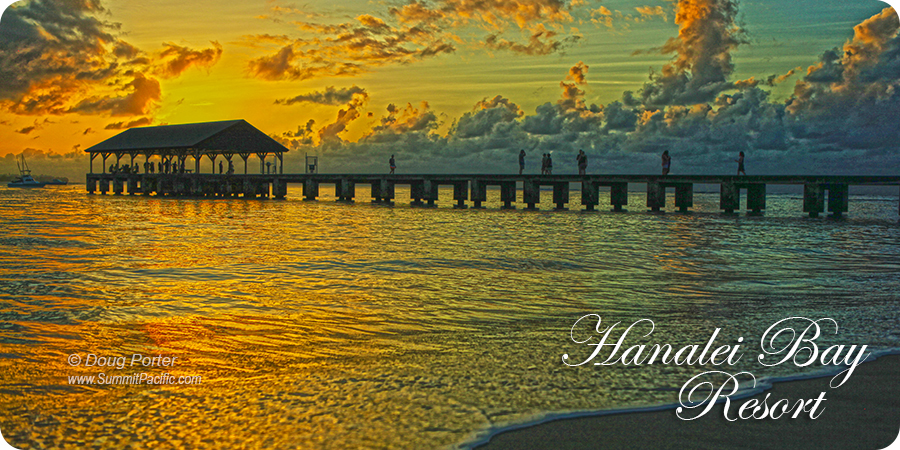 Nearby Hanalei Pier