Hanalei Bay Resort is ideally located within minutes of golf at Princeville's Prince or Makai courses, horseback riding, snorkeling, swimming, surfing, kayaking, paddle boarding, helicopter tours, zip lining, hiking, shopping and dining.




Guest Comments:
"Wow! What an amazing beautiful place you have here! I came to get away from it all and find myself and I was able to do just that. Enjoyed the sunsets, birds, and the sounds of the waves. I look forward to coming back in the future. You have a gem here. Pure heaven."
~ Ramona, California
---
"Your home is so very comfortable and we loved all the lovely island decor and furnishings. We saw 8 rainbows today from our lanai."
~ Roswell, New Mexico
---
"Truly the most beautiful place on earth, fantastic views, great people, and so much to do. Thanks to the owners for making such a fantastic place available."
~ Edmonton, Canada
Pictures of Hanalei Bay Resort 9202
Living Room with Walkout Covered Lanai
Dining Table and Living Areas
Dining Table with Chairs
Beautiful Full Size Kitchen
Granite Countertops & Koa Wood Cabinets
Dishwasher, Large Wood Paneled Refrigerator
Entertainment Center
King Bed in Bedroom
Bedroom Furniture
Dresser and Mirror in Bedroom
Bathroom Vanity
Tub / Shower Combination
Pictures of Hanalei Bay Resort 9201
King Bed in 9201
Comfortably Furnished
Covered Walkout Lanai with Views
Dresser and Flat Panel TV
Bathroom Vanity 9201
Tub and Shower Combination
Mini Frige and Closet
Pictures of Hanalei Bay Resort
Puu Poa Beach Below Condo
Hanalei Bay Resort Pool
Hanalei Bay Resort Pool
Hanalei Bay Resort
Lobby
Second Hanalei Bay Resort Pool
Tennis Courts at Hanalei Bay Resort
Pictures of Hanalei Bay Resort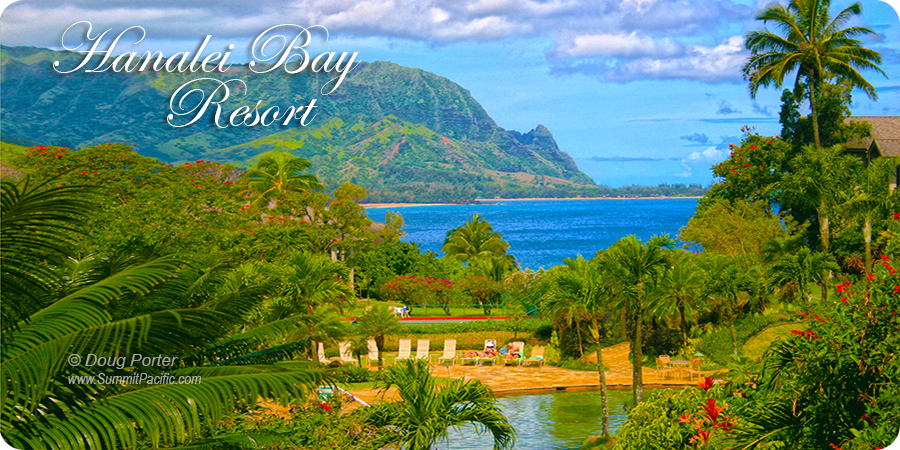 Looking Across Resort Pool Towards Bali Hai
Sunset at Hanalei Bay Resort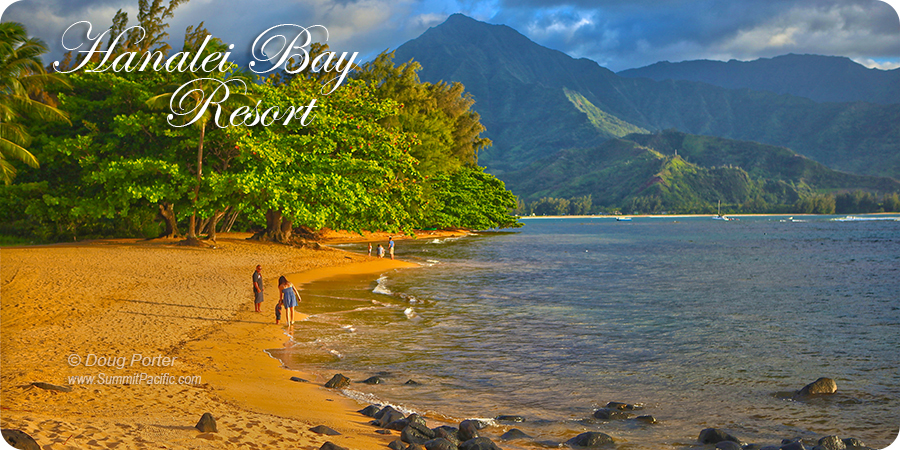 The Beach Below Hanalei Bay Resort is called Puu Poa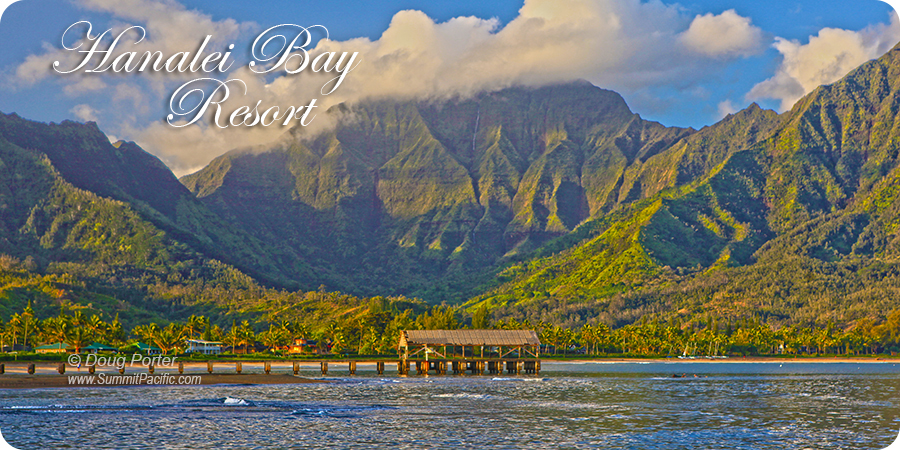 The Hanalei Pier is Nearby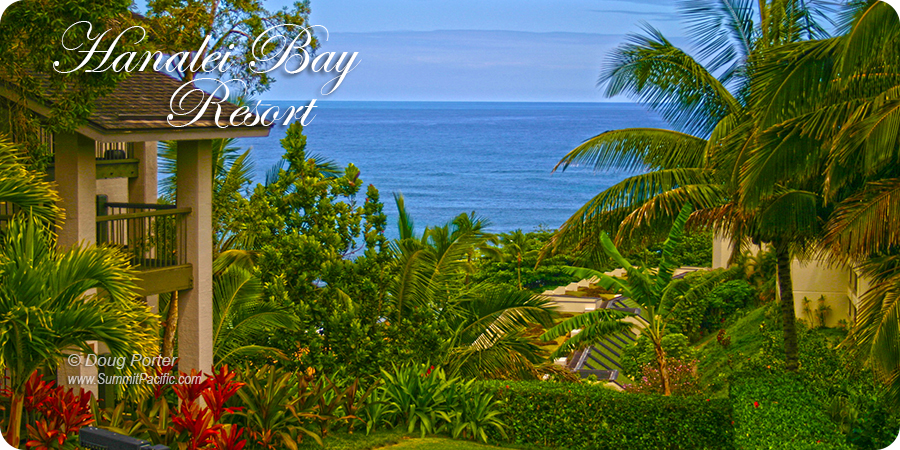 A View from Hanalei Bay Resort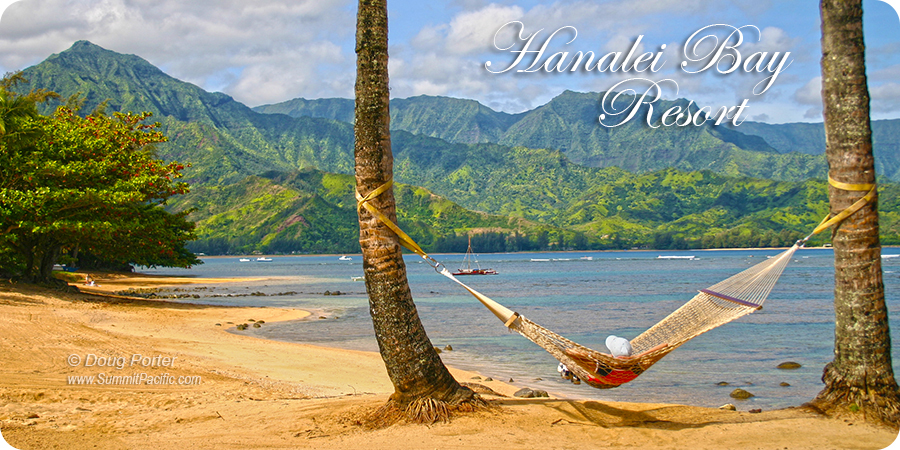 The Beach Below Hanalei Bay Resort
Hanalei Bay Resort
Waterfall as Seen from Hanalei Bay Resort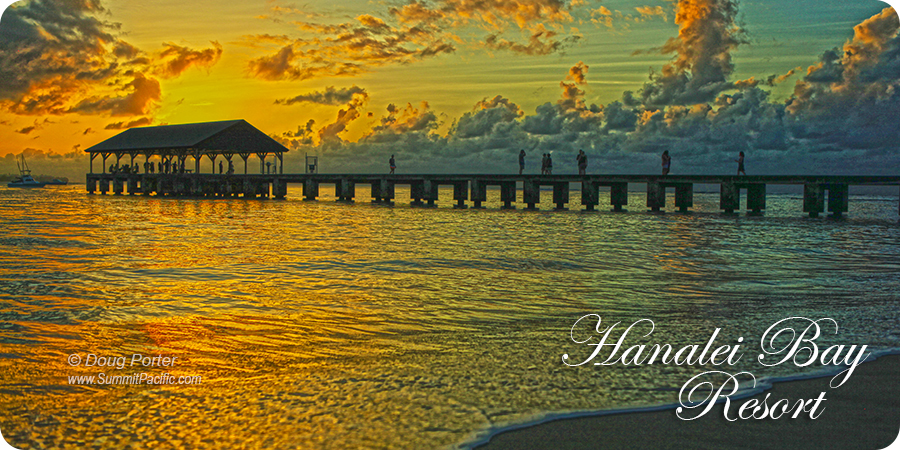 Nearby Hanalei Pier